90 day Money Back Guarantee In stock Order by 12pm Mon-Fri & we ship same day Free shipping on all orders over $250
zazen Alkaline Water
SKU:
506
Add a Replacement Filter to my order:
Add other zazen Products to my order:
What makes us unique
Restores natural softness to hair, scalp and skin
Assists in reducing eczema, asthma, dry brittle hair and red irritated eyes
Protects the microbiome of the skin
Reduces up to 99% of chlorine & dangerous vapours
Reduces up to 99% of water soluble copper, lead, mercury, nickel and chromium
Effective at controlling algae, bacteria, fungus, mould, parasites and viruses
Protects against the ageing and damaging effects of chlorine and heavy metals
Remove iron oxides (orange discolouration and smell) and sulphur smells
When your unfiltered drinking water is heated in a shower it is 3 x more toxic to your body than drinking it! Documented scientific studies conclude that taking hot showers is a health risk.
Medical studies suggest a link between absorption and inhalation of chlorine in the shower environment, with elevated risks for diseases such as renal cancer and serious illnesses (Harvard University Study 2012).
In the enclosed shower stall, chlorine and some dangerous heavy metals vaporise from the heated water where it is inhaled and these chemicals go directly into your blood stream.
To a lesser degree, dermal (through the skin) absorption also occurs. Chlorine has a drying effect on the skin and scalp, causing irritation and sensitivity.
Showering in chlorinated water may also cause pre-existing conditions, such as asthma and eczema, to become exacerbated.
I love your shower filters! I noticed a considerable difference in my skin after one use. After a lifetime of dry oily skin after the first time I used it I went a whole day without having oily skin! My skins feels beautiful thank you for a great product, saving up for the water filter next!
Jessica L, happy customer since 2015
Product Details
What's in the Box
1 x zazen Handset Shower Filter with 5 Spray Shower Head (Chrome colour)
1 x zazen Shower Filter Cartridge (replace annually)
1 x 1.5 metre Stainless Steel Shower Hose with 2 seals
1 x Universal Mount (optional use)
1 x Teflon tape
1 x Installation Guide
Ready to install - no plumber required!
WaterMark Certified & WELS Rated
This means you can install this product yourself or have your plumber install it with complete peace of mind.
All parts have been fully tested in a Government Certified Testing Laboratory and passed rigorous Government certification requirements.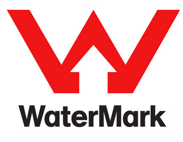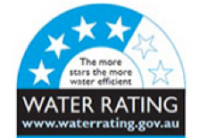 | Attribute | Value |
| --- | --- |
| SKU | 506 |
| 5 Spray Settings | Full Body Spray, Soft Rain Spray, Invigorating Pulse Spray, Combo Spray Bubble and Combo Spray Massage |
| Product Warranty | 12 months to be free from defects |
| Money Back Guarantee | 90 days |
| Recyclable | 100% recyclable |
| Filter Life | 12 months based on 16 minutes of use per day. If in use more than 16 minutes per day, you may need to change sooner. Please note: Filter life may be less due to local water quality. |
| Filter Capacity | Up to 38,000 litres Please note: Filter capacity may be less due to local water quality. |
| WaterMark Certification | AS/NZS 3662:2005 Certificate No. WMK26153 |
| Not Compatible with | Instant Gas Hot Water Systems, Instantaneous Water Heaters or Gravity Feed Units. |
| Showerhead Output | WELS Rating: 2 Star (WELS Registration No. S11807), Flow Rate 10 litres / minute |
| Working Pressure | 20 - 110 psi (1.4-1.6 bar / 200 - 700kPa) |
| Operating Temperature | Range of 4C to 48.9C (40 - 120F) |
| Weight (kg) | 0.967 |
| Packed Weight (kg) | 1.1 |
Installation Guides & Videos
How to install the zazen Handset Shower Filter
How to replace the Handset Filter Cartridge
What our customers say about us
Customer Reviews
Write a Review
Ask a Question
05/29/2020
Karlie W.
Australia
Great value
Upgraded my shower head to the Zazen Filter and it has been fantastic. The pressure is still amazing and it's safer for me and my family.
11/19/2019
L. Scotford
Australia
Experienced big miracles
I have experienced big miracles since buying/installing the Zazen shower filter October last year. I have been using for nearly 7 months and it has been like a journey for me from being unwell to feeling on top of the world – which is a priceless gift. Zazen created the best health product I have ever purchased in my life time. It has given me nothing but miracle after miracles – a precious gift that has no ending. I really enjoyed sharing with everyone about my experiences with Zazen showers and how it has helped me get back on track to the path of good health and happiness. I also want to inspire and reach out to help others out there who care about their own health as well the health of their precious family members and loved ones – as nothing beats the comfort of knowing that the water you shower with and use daily is pure, clean, fresh and healthy. I lived up in PNG for most of my life where the household water was supplied through a rainwater tank so never experienced so many health problems with my skin, hair and body before – till I moved here permanently. I've come to the observation and conclusion that my local town water supply must be very very toxic – the last 5 years – in particular since fluoride was added – life for me had become a nightmare. I got itchy red rashes on my face which I'd never had before. My skin was lifeless and looked like dry leather no matter what moisturizer I used — nothing provided relief. Within a couple days after showering with Zazen my face and body started to sparkle 'n' shine – friends, family, extended family, co-workers, acquaintances and strangers complimented me on the "glow" they all said that I must be extremely healthy and happy in my life as I just had a look about me that was "lacking" today. I feel like I have got a brand new body thanks to Zazen. I also noticed that before the Zazen filter I used to lose a great deal of hair every time I washed my hair to the stage that I was getting thinning out in some areas of the scalp as well small bald patches. Since using the filter I noticed less and less hair fall-out each day and now I'd be lucky to lose a couple of hairs each week. I'm forever GRATEFUL to Zazen for providing such a marvellous product!! Thank God for Zazen shower I got my health and life back – I'm one loyal, happy, satisfied customer for life!!!
Delivers wonderful shower experience. Definitely worthwhile. Shower head is bigger than it appears in the photos so no problems with coverage. For those not happy about the low flow just remove the water restrictor in the base of the head. Chlorine smell gone, hello soft hair and skin. Great product. Shower head is also excellent with multiple settings. Just hope the filter lasts 12 months as I'll be taking longer showers now I know my skin won't dry out.
I have to tell you I just had a shower with my new zazen shower filter and I almost leapt out of the shower with joy. It was so good. Why didn't I do this earlier? Doesn't matter. Its done and I love it.