What makes us different
Reduces fluoride by up to 90% with world class USA certified media
Product Quality Guaranteed
Free Customer Reminder Service when parts are due for replacement
Designed and regularly independently tested on Australian water supplies
Manufactured to our specifications in South Korea
Emits Far Infrared to energise water & Pi Energy to enhance hydration efficiency
None of our media or any parts are sourced from China
The zazen Multi-Stage Filter Cartridge micro-filters chemicals, heavy metals and other toxins while retaining the beneficial alkaline minerals in your water required to hydrate. The quality of the zazen filtration media is critical for effective micro-filtration. This is essential so your body is not the filter!
---
I have been your Number 1 fan for approx 5 years now. Zazen filtered water is the best tasting water hands down. I fill up my bottle every morning for work, and cry if I run out during the day haha. So grateful to have found you, especially after the news today that Adelaide water is so full of chemicals I love my Zazen!
Kerri Alderson, happy customer since 2017
| Benefit | Description |
| --- | --- |
| Silver Activated Carbon | Reduces chlorine, herbicides, pesticides with a purifying service of over 68 acres. |
| Fluoride Reduction | Designed for the effective filtration and reduction of fluoride & arsenic by up to 90%. The highest quality certified media has been sourced from the USA. |
| Activated Zeolite | Inhibits bacteria, traps heavy metals such as copper, chromium, lead, nickel, cadmium & mercury, and removes detergents, ammonium, chemicals and other toxins. |
| Pi & Far infrared Balls | Constructed from highly compressed diatomaceous earth and mineral oxides to energise the water thus enhancing bio-availability. |
| Silica Sand | Infuses natural silica and polishes the water for clarity |
Product Details
zazen Multi-Stage Filter Cartridge
Replace every 6 months
Easy to replace - see our videos below
| Attribute | Value |
| --- | --- |
| SKU | 801 |
| Purpose | Micro-Filtration of chemicals, toxins and odours |
| Filter Life | 6 months (if using more than 12 litres per day, you should replace sooner) |
| Money Back Guarantee | 90 days |
| Plastic | Bisphenol-A (BPA) Free |
| Fits | zazen Alkaline Water system. Also fits Nikken PiMag 15 and 10 litre systems. |
| Weight (kg) | 0.6 |
| Packed Weight (kg) | 0.7 |
Installation Guides & Videos
How to replace the Multi-Stage Filter Cartridge
How to replace your zazen Water System parts
What our customers say about us
Customer Reviews
Write a Review
Ask a Question
22/07/2021
Water filter
I love my water filter. It is used all the time. I can drink the water happily. The tap water often smells so thank you fir great product and service. Xx
Jan F.

Australia
21/07/2021
new idea
i love everything about Zazen ... service ... quality of product etc. but i would like to suggest that it is about time Zazen engineered a unit that could be plumbed in for restaurants or users that have high volume of usage .... constantly filling the top flask is cumbersome and slow going turning the process into a bit of a pain if it has to be done 4 or five times a day ... if it was on mains it would stay full continuously ... metered usage would be a great advantage so that the user would then know when to change the various mediums of filtration. my wife and i have to fill our top flask 2 to 3 times per day and i sometimes wish that it was connected to mains.additionally we go to coffee shops in our area and many of them have a zazen for table water but often times it is empty and one ends up having to drink chlorinated town water ... not great! come on ZAZEN you can do it ... i have designed many such systems in my time and i know it is easily possible.
Wally F.

Australia
19/07/2021
Overall great
Had trouble finding on internet the video of how to clean whole thing. Yes I only bought the filter but I needed to do the rocks . Would be great if you posted instructions agein of how to clean it all
Dwan B.

Australia
23/07/2021
zazen Alkaline Water
Hi Dwan Thanks for your message. The instructional videos can be found on the website's FAQ section. Please find a link below: https://zazenalkalinewater.com.au/pages/installation-instructions Have a wonderful day,
15/07/2021
Water filter
We love our zazen water purifier and drink much more water now than we did before. We fill the 8 litre container twice a day and find that your advice about how often to change the filter is correct. Twice a year for everything and more often for the dome. Thank you for excellent service.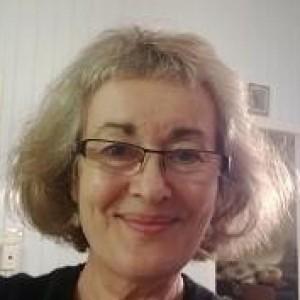 MM
Margaret M.

Australia
14/07/2021
Replacement Filter
I am totally satisfied. My order was quick and easy and I totally recommend Zazen
Marg S.

Australia
07/07/2021
Love it
I just want to let you know we love our water filter!
Anita R.

Australia
07/07/2021
Water Filter
Good service as usual
JOSEPH E.

Australia
23/06/2021
zazen Multi-Stage Filter Cartridge
Great. Happy with the service and the product
Natasha N.

Australia
22/06/2021
ZaZen is very good
It's a great filter and the whole unit and philosophy behind it has always been great. Thankyou for providing us with a great product. PS I love the shower filter as well.
Amanda B.

Australia
25/05/2021
Filter Cartridge
We found this easy to install and have been enjoying clean fresh water in our Zazen Water Filter now for 6mths. The stones in the bottom of the filter add colour and enhance the overall appearance of the filter.
Brian W.

Australia
25/05/2021
Pure water
Great product and so easy to order with quick service
Bruce W.

Australia
24/05/2021
Reliable & Prompt Service
The service is always reliable & prompt. The products remain high in quality.
James X.

Australia