What makes us unique
Free Customer Reminder Service when parts are due for replacement
Restore natural softness to hair, scalp and skin
Assists in reducing eczema, asthma, dry brittle hair and red irritated eyes
Protects the microbiome of the skin
Reduces up to 99% of chlorine & dangerous vapours
Reduces up to 99% of water soluble copper, lead, mercury, nickel and chromium
Effective at controlling algae, bacteria, fungus, mould, parasites and viruses
Remove iron oxides (orange discolouration and smell) and sulphur smells
When your unfiltered drinking water is heated in a shower it is 3 x more toxic to your body than drinking it! Documented scientific studies conclude that taking hot showers is a health risk.
Medical studies suggest a link between absorption and inhalation of chlorine in the shower environment, with elevated risks for diseases such as renal cancer and serious illnesses (Harvard University Study 2012).
In the enclosed shower stall, chlorine and some dangerous heavy metals vaporise from the heated water where it is inhaled and these chemicals go directly into your blood stream.
To a lesser degree, dermal (through the skin) absorption also occurs. Chlorine has a drying effect on the skin and scalp, causing irritation and sensitivity.
Showering in chlorinated water may also cause pre-existing conditions, such as asthma and eczema, to become exacerbated.
I love your shower filters! I noticed a considerable difference in my skin after one use. After a lifetime of dry oily skin after the first time I used it I went a whole day without having oily skin! My skins feels beautiful thank you for a great product, saving up for the water filter next!
Jessica L, happy customer since 2015
Product Details
Replacement Filter Cartridge for both the zazen Handset Shower Filter and zazen Raindrop Shower Filter
Easy to replace - see our videos below for either the Handset or Raindrop Shower Filters as well as a link to download the installation guide!
| Attribute | Value |
| --- | --- |
| SKU | 507 |
| Fits | zazen Handset Shower Filter,Raindrop Shower Filterand Compact Shower Filter. Please note: the Compact Shower Filter is no longer available for purchase. |
| Product Warranty | 12 months to be free from defects |
| Money Back Guarantee | 90 days |
| Filter Life | 12 months based on 16 minutes of use per day. If in use more than 16 minutes per day, you may need to change sooner. Please note: Filter life may be less due to local water quality. |
| Filter Capacity | Up to 38,000 litres Please note: Filter capacity may be less due to local water quality. |
| Dimensions | 4cm height, 5cm diameter |
| Working Pressure | 20 - 110 psi (1.4-1.6 bar / 200 - 700kPa) |
| Operating Temperature | Range of 4C to 48.9C (40 - 120F) |
| Weight (kg) | 0.285 |
| Packed Weight (kg) | 0.5 |
Installation Guides & Videos
How to replace the Handset Filter Cartridge
How to replace the Raindrop Filter Cartridge
What our customers say about us
Customer Reviews
Write a Review
Ask a Question
05/04/2021
great for my hair and skin
So easy to install. I no longer have to smell chlorine every time I shower. My skin is less dry and my scalp doesn't get itchy after washing my hair. Very glad I made this purchase.
Madonna S.

Australia
24/02/2021
Clean and simple!
So easy to instal and great to know we are protected from any nasties when we shower
Phil S.

Australia
08/02/2021
Love this product
Defiantly does the job it claims. filters the water and no chemical smell. Thanks You!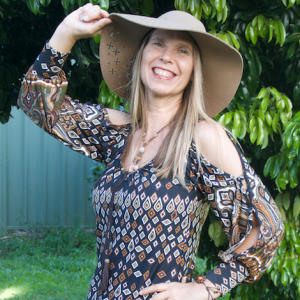 TN
Trish N.

Australia
06/01/2021
Thank you
The lady in the office told me where to unscrew the shower so I could replace the cartridge. The previous one was well past it's use by date but I could work out which section to unscrew and how. I followed the instructions and it was easy. Upon using the shower I could immediately tell the water was different from what it had been. Thank you Kazen Water. Sylvia
Sylvia D.

Australia
08/09/2020
Shower Filter Cartridge
I love it. I can really feel the difference in the smell and taste of the water. Before putting the filter on, I could smell the strong smell of chlorine. I really like it.
Maria d.

Australia
27/07/2020
Too easy!
This filter ticks all the boxes and is super quick and easy to install
Amber S.

Australia
20/07/2020
Very happy
This is my first annual replacement filter for hand held filter shower. I just love my handheld shower head and so easy to remove old and install replacement. Customer service were a very kind help with my query too.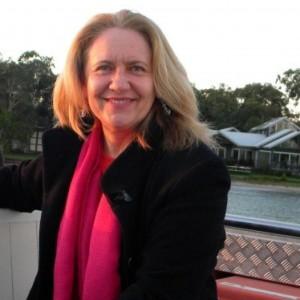 JA
Julie A.

Australia
30/06/2020
Shower filter cartridge
Excellent product, best service. Thank you.
Edita M.

Australia
25/06/2020
Shower filter cartridge
Very effective product. Excellent customer service
bronwyn k.

Australia
15/06/2020
Shower Filer Cartridge
Super easy to install, love the clean toxin-free water in the shower, perfect way to start the day.
JACQUE M.

Australia
16/03/2020
Water no longer smells like a public pool!
I purchased the shower filter system a couple of years ago (in addition to the Zazen water system which I've had for over 5 years). I can no longer smell chlorine and my scalp is thanking me for the investment.
Sarita

Australia
08/03/2020
No more chlorine smell!
Before we had the shower filter, every time we showered it smelt like we were in a public swimming pool, so much chlorine. But with the shower filter we can have warm showers without the chlorine smell and our indoor plants get to have a chlorine free shower too! Would love a recycling programme for the filters though, don't like throwing them in the bin. Only once a year, but still... would be great!
Audi P.

Australia
14/03/2020
zazen Alkaline Water
Hi Audi, thanks for your wonderful review - our Shower Filter cartridges are 100% recyclable, so please recycle them when replacing. Warm regards, the zazen Water Team!