zazen Water Filter Reviews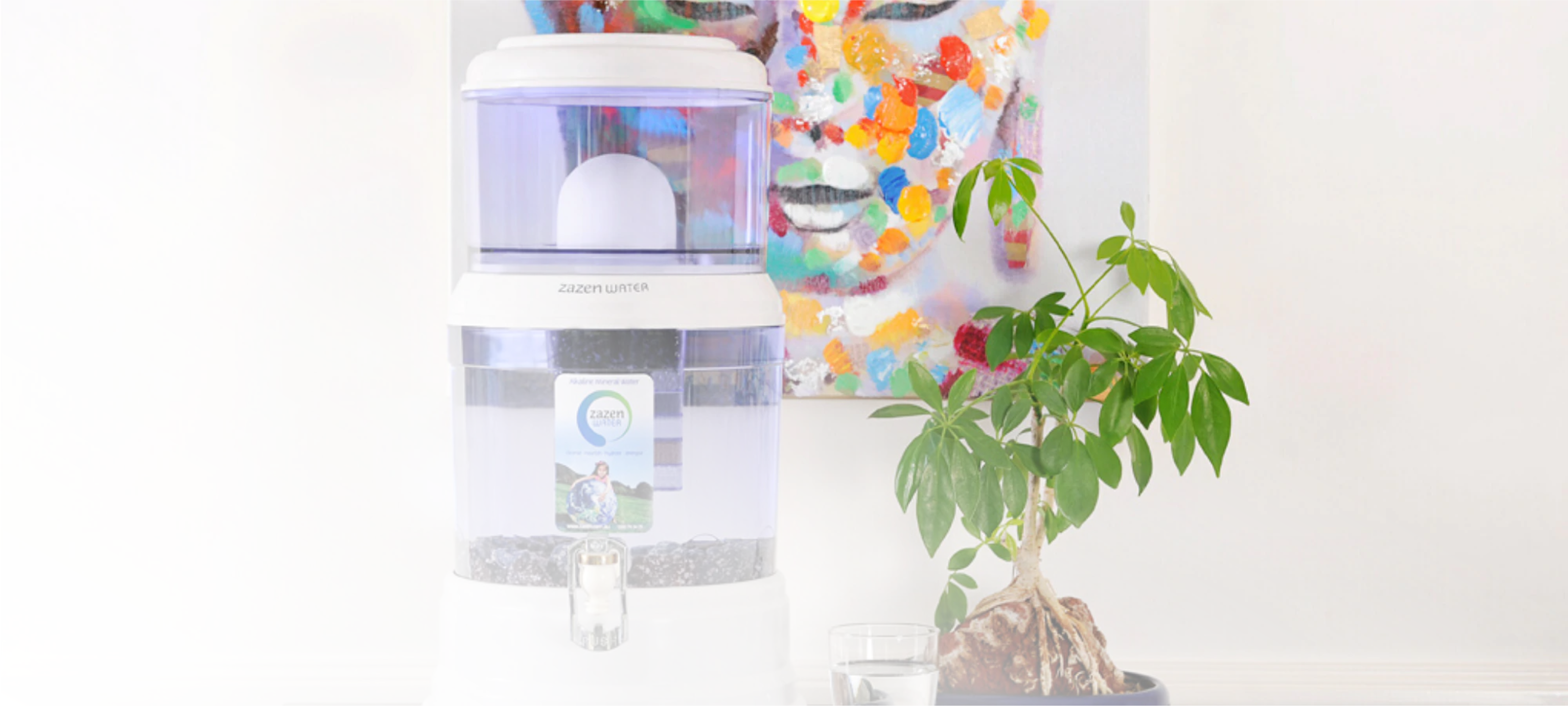 Looking for reviews on the zazen Water Filter? Here are some customer reviews on the zazen Alkaline Water System that some of our lovely customers have taken the time to share on Instagram over the years… We know you'll love it just as much as they do! 
@kintagitsham:Dreams do come true. I have had one of these incredible zazen Alkaline Water Systems on my dream board for over a year to help nourish my family from the inside out, one of these systems just arrived on my doorstep. I'd video but I'm crying xx so incredibly grateful.
---
@jacqui_way:Super excited... my Mothers Day present has arrived! We are all fighting over who will have the first drink.
---
@cyclonebarbie:Took the plunge a few weeks ago and bought myself a #zazenwater. I can taste the difference! My plants and puppy can too! 
---
@loumcfox: Filtered water never tasted so good! Have you tried #zazenwater? It uses gravity to filter your tap water, removing up to 90% of the fluoride and other chemicals in your water and then re-mineralises the water using natural earth mineral rocks. In this process it alkalises the water for optimum ph, and then magnetises the water for easy absorption into the body. Tastes amazing! So excited to finally have one! Thanks Mum and Zazen!
---
@hayley.grosser (The Wellness Collective):This is my water filter after just two weeks of filtering rain water eek! Your clean rain water isn't so clean after all!!
---
@little_cityhippe (Janelle Green - Kinesiologist): Changed over the filters in my #zazenwaterfilter. No Instagram filters needed to show the difference between new and old! If you haven't already do yourself and your family a favour and buy a good quality water filtration system. I highly recommend zazen.
To read all reviews on the zazen Alkaline Water System click here.
To read The Facts about zazen Alkaline Water
click here
.
Want to learn more?
Chat with one of our Hydration Experts now!
Free Shipping
90 Day Money-Back Guarantee
5 Year Warranty
Complimentary Reminder Service